I don't know what happened this week, but for some reason I had a full slate of lunch meetings and the odd thing was that every restaurant we went to served girl food.
Now please understand, there is nothing wrong with girl food, and you know what, once in a while it's all good to get in touch with ones feminine side, but 5 days in a row!! It was a bit too much to take at the end.
This blog post is for the guys, in case you find your self out with the boys and looking to have yourself some boy food. Here are some signs to look for.
If on every table, the restaurant has a picture of a Bellini. Know in your hear you are about to eat serious girl food.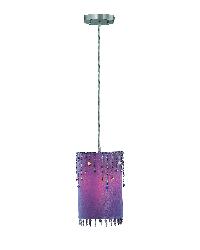 Strawberry, arugula, goat cheese salad is on the menu.
Also on the menu are favorites like butternut squash ravioli, turkey/avocado sandwiches, and yes, yes, yes, sliders.
Menus have code words in them, so before you enter the restaurants check the menu for words like, "Share" or "Couscous" or "Quinoa" or my favorite "Chickpea Humus Dip" (oh man…) and of course last but not least "Sangria".
Of course, you can just skip to the dessert section of the menu and look for deep friend ice cream or an old fashioned mile high apple pie. If they are on, you are probably good to go. If however you see an apple crumble or a triple chocolate anything, you have been warned…
Tonights dinner was an outing as well, this week was over done with restaurant food, and unfortunately for me it was at a girl restaurant (Milestones) where all of the above almost applied, I settled for the chicken breast in mushroom and cream sause, sigh…. I could not wait till I got home to detox with one of these, a nice cold beer or two (The mug fits a liter
).
Detox process initiated, now cheers to that!!!